Senior Partner Acquisition Manager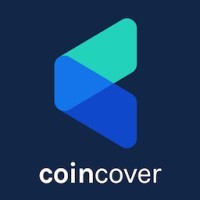 Coincover
London, UK
Posted on Saturday, January 14, 2023
Who we are
Our mission is to make digital currency transactions simple, safe and secure for everyone. We are building the next generation of cryptocurrency services for the fast-growing community of digital currency investors - many of whom are new to crypto.
By combining insurance with the latest security and technology features, Coincover is the first and only service to guarantee digital funds will not be lost or stolen. Coincover significantly reduces risk and makes digital currency investments simple, safe and secure for retail and business customers.
Founded in 2018 in with the aim of making owning cryptocurrency safer and more accessible, we are a Cardiff-based fintech / insurtech startup operating in a global market– and you will be in at the beginning, working with us to change the way people accumulate, hold and manage their cryptocurrency.
This will be a dynamic, yet challenging role which will suit someone who is focused, embraces change, and wants to make a big difference creating something completely new.
This is a unique opportunity to join a hyper-growth business which is leading the industry on Crypto safety and security. This role will be instrumental in helping to execute the strategic expansion of Coincover. As our Senior Partner Acquisition Manager your purpose is to;
What you'll be doing
Build and execute a successful business development strategy for our global partners, specific to the banks, financial institutions, big tech companies, leading crypto exchanges.

Deliver the best possible experience to our external partners and internal stakeholders by defining, measuring, and exceeding key service level metrics (e.g., KYC/application review/approval rates, response times, cost targets, etc).

Be a domain expert in this area to help our forward-looking strategy while building a customer base. Take ownership from partner onboarding and account management to competitive research and community engagement.

Focus on the partner's requirement. Extending our service based on the mass adoption requirement and helping shape business roadmaps by recommending new customer features through problem statements supported with data, insights, and market intelligence.

Creatively deliver the integration of our product & services.

Participate in investor relations management.

Collaborate closely with the internal team, deal sponsors, and target company leadership to develop and drive M&A integration plans to achieve strategic deal objectives.

Capable to train, manage and expand our sales and customers service team that can scale up and down as needed to support your team's responsibilities.

Participate in events and speak internationally.
What sort of person we need
6+ years' experience of general, program, or operations leadership at product-led, fast-paced, and results-oriented organizations, strong Entrepreneurship.

Significant and solid experience in closing high-value solution deals in complex fintech/crypto.

Work confidently and independently with cross-functional teams on complex legal, compliance, and information security concepts. Identify, frame, and lead the resolution of any issues from both internal and external sources. Effective written and verbal communication.

Strong understanding of our revenue goals and how to facilitate these goals through partnerships. Interest in deeply studying the new technology and business model in Crypto.

Strong leadership have experience leading BD/sales/customers teams and driving projects and products, in collaboration with compliance, legal, design, and tech teams, to be able to lead a team of ambitious crypto natives.

Experience communicating and acting as an advisor to senior leadership.

Strong understanding of system performance and scaling. Independent enough to make important decisions on your own.

Start UP, Scale Up – Series A/B experience

Fluency in English. Great communication skills.
What you'll get
The chance to make a big difference from day one and help shape a critical part of the business.

The opportunity to develop the role and build out the channel.

Exposure to a high-growth business and all it entails

Self-driven development opportunities

Competitive salary and bonus scheme.

Share options - to ensure you share in the company's success.

Death in service at four times your salary

Remote working budget of £1,000 to spend on any extra equipment to help you in your role.

Learning & development budget of £1,500 per year to help you gain additional skills and qualifications.

Flexible and remote working available.
If you want to join an awarding winning and well-funded Crypto safety/security vendor based in the UK, driven from the UK and growing across the world, then apply with your CV.