Developer Support Engineer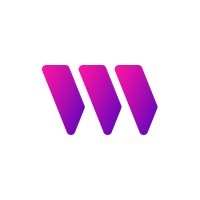 thirdweb
Software Engineering, Customer Service
Remote · United States
Posted on Tuesday, February 21, 2023
The Role
As a Developer Support Engineer at thirdweb, you'll be responsible for providing technical support for developers and businesses using thirdweb. You'll be a part of the Solutions & Services team at thirdweb, working with a small team of specialists that directly support developers and partners building with thirdweb, including our fastest-growing users.
In this role, you'll be expected to develop and apply an expert-level understanding of the following areas of the thirdweb platform:
Dashboard
Building and deploying smart contracts
Building apps in React, TypeScript, and other thirdweb SDKs
Integrating UI components, Auth, GamingKit, and CommerceKit into existing apps
Responsibilities
Support thirdweb users directly over email, live chat, Discord, and Slack, helping resolve their issues and delivering exceptional customer support experiences.
Advocate for needs on our user's behalf for product improvements and content that will enable them to be more successful.
Optimize our internal and external-facing documentation and help build processes to improve our support operation.
Help scale our support efforts by analyzing support experiences and building better systems for repeat issues.
What we're looking for
Fast pace problem solver. You treat customer issues with an ownership mindset and own them end-to-end.
Excellent writing and communication skills. You can identify issues and clearly communicate technical concepts to users.
Enjoys talking in technical detail to a wide range of audiences about how thirdweb works.
Experience in a customer-facing support role.
Hands-on experience working with React, TypeScript, and related technology stacks.
Development skills and technical depth to troubleshoot, answer questions, and solve open-ended problems.
A constant learner who thrives in a fast pace environment and enjoys the challenge of a changing technical product.
Familiarity with blockchain and web3 technologies.
US timezone.
Bonus Points
Solidity, Python, Unity, or Go languages.